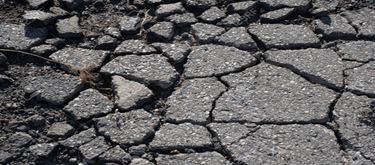 This is a major infrastructure project.
The estimated cost for the parish is $160,000.
We have $60,000 in our reserve account.
We need to raise $100,000.
A generous parishioner has pledged $5,000 to kick-start the project.
Msgr. Zimmer has matched his gift.
Anyone out there willing to join the club?
Sunday, July 10th is Parking Lot Sunday
Together we can work miracles!
Envelopes are available at the doors of the church.
Write a Cheque
(St. Clement Parish – Parking Lot Project)
OR
Donate Online Via Our Parish Website
(Stclementset@archtoronto.org)
Some pictures of our Parking Lot