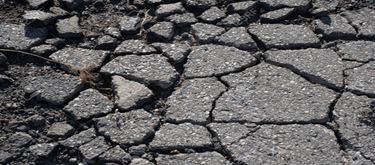 We have passed the point of no return.
Our parish parking lot is beyond patching.
The pavement is breaking up,
And the potholes are becoming a major hazard.
We urgently need to re-pave.
The estimated cost for this major project is $160,000.
(Includes engineering, work and taxes)
We have $60,000 in our reserve account.
With your financial help we can cover the remainder
Without placing the parish into debt.
We need to raise $100,000.
How much can you give?
Join With Your Fellow Parishioners
Make a substantial gift toward this project.
Write a Cheque
(St. Clement Parish – Parking Lot Project)
OR
Donate Online Via Our Parish Website
(Stclementset@archtoronto.org)
PARKING LOT SUNDAY COLLECTION
JULY 10, 2022
THE PUSH IS ON!
Pictures of Our Parking Lot